Tiffany Q3 sales and earnings growth top expectations
Tiffany & Co. reported a 14% increase to $681.7 million in its worldwide net sales for the third quarter ended October 31, 2010, with growth occurring in all geographic regions. The sales increase and a higher operating margin contributed to a higher-than-expected 27% increase in net earnings. In response, management increased its outlook for full year earnings growth.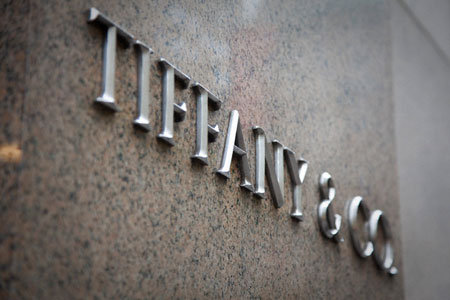 Tiffany's CEO said to be pleased with the performance of new stores and recent product introductions including the yellow diamond and leather goods collections
In the nine months ended October 31st, worldwide net sales of $1.98 billion were 15% above last year. Sales in the Americas region, which includes the U.S., Canada and Latin/South America, increased 12% in the year-to-date. Sales in Europe increased 22% in the third quarter and 20% in the year-to-date.
The Company has opened six stores in the year-to-date and operated 225 stores at October 31, 2010 (93 in the Americas, 56 in Japan, 49 in Asia-Pacific and 27 in Europe).
Michael J. Kowalski, chairman and chief executive officer, said, "As third quarter results demonstrate once again, Tiffany's expanding, globally diversified store presence provides a significant platform to generate sustainable sales and earnings growth."
He added, "We are now a few weeks into the all-important two-month holiday season and sales growth is exceeding our expectations, although the majority of the holiday season is certainly still ahead of us. Based largely on having achieved higher-than-expected third quarter earnings, as well as favorable gross margin trends, we are increasing our annual net earnings outlook (excluding nonrecurring items) to $2.72 - $2.77 per diluted share, from $2.60 - $2.65 previously."
According to a news published by Reuters, "Retailers' results, from the high end to the low end, have shown how more affluent shoppers that feel secure in their jobs are buying more discretionary items, while people under pressure from a 9.6 percent unemployment rate are still sticking to essential purchases only."
Copyright © 2023 FashionNetwork.com All rights reserved.