Tiffany seeks US sales lift to mark improvement
By Aarthi Sivaraman
NEW YORK (Reuters) - Upscale jeweler Tiffany & Co (TIF.N) would have to see at least a five percentage point improvement in U.S. same-store sales in order to call business better, as jewelry remains one of the trickiest things to sell in the recession.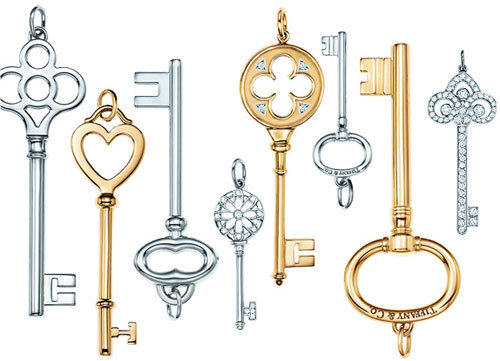 Tiffany pendants
Speaking at the Reuters Global Luxury Summit in New York, Tiffany Chief Executive Michael Kowalski said that he has not seen any "game changer" so far in any of its markets.
When asked what the company needs to see to call business better, Kowalski said: "I would say a trend that represents a 5 percentage point comp movement" in the United States.
"If comps went from minus 25 (percent) to minus 15 (percent), we would say that's significant," Kowalski said, pointing to the U.S. market. "We haven't seen that yet."
New York-based Tiffany, known for its blue boxes and flagship store in Manhattan, has faced a huge sales drop recently, as many other luxury retailers have, in the economic slump.
Mounting job losses, tight credit access and the turbulence in stock markets have made matters worse for even affluent consumers. More shoppers are trying to haggle for lower prices at Tiffany stores now, Kowalski said.
Tiffany has vowed that it will not discount its jewelry, as it tries to protect its luxury brand image.
(Reporting by Aarthi Sivaraman; editing by Carol Bishopric)
© Thomson Reuters 2023 All rights reserved.