Timex Group brings together operations and removes posts
The watch and jewellery manufacturer Timex (Opex, Nautica, …) has announced the strengthening of its workforce at its site in Middlebury, Connecticut. This strengthening has come about as a result of the closure of its neighbouring subsidiary Callanen, from which only a part of the staff will be transferred.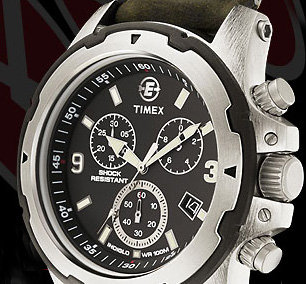 Timex 2009
"It is expected that the consolidation of the business will only result in a limited number (of transfers) and a reduction of the workforce," the company revealed somberly, without indicating how many jobs will be maintained from the hundreds of staff at Callanen, based in Norwalk. The only definite transfer is that of the president, Scott Wolfe, who will take up the role of senior vice-president of Timex, and manager of international sales of Timex, Opex, Nautica, Ecko and TX, of which he is also director of design.
"The expansion of the Timex group and the development of our brands on the world stage has forced a reevalution of our business structure and organization," explained Hans-Kristyian Hoejsgaard, president director-general of the group. "This decision will allow us to maximize both the use of our resources and the success of Timex, as well as developing Nautica, marck Ecko and TX."
By Jonathan Fulwell (Source: Matthieu Guinebault)
Copyright © 2023 FashionNetwork.com All rights reserved.