Tod's to show Italy's fashion sales surprised
By Marie-Louise Gumuchian and Cristina Carlevaro
MILAN, Jan 28 (Reuters) - Shoe and bag maker Tod's (TOD.MI) will update on the key Christmas period this week, and like other Italian fashion companies is likely to show that sales went better than expected but maybe at the cost of margins.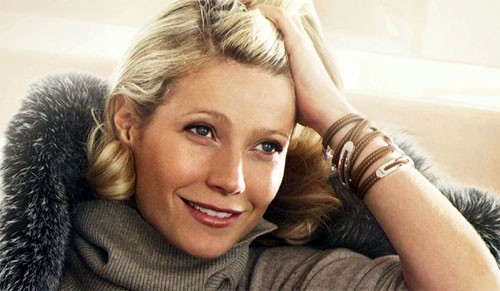 www.tods.com
"We have had a very good close to the year. Even the last quarter, the one with the Christmas sales that looked like it could be worrying, has gone rather well," Tod's Chairman and CEO Diego Della Valle said this month.
Equita analysts said Tod's should be aided by its strong position in domestic market Italy, "where so far the effects of the consumer spending crisis have been limited".
Italy's consumer morale rose unexpectedly in January as Italians took a brighter view of their finances and the country's economic situation.
But there could be "pressure on gross margin from promotions and discounts," the Equita analysts added.
Tod's, which is offering discounts of as much as 50 percent, publishes revenues on Jan. 30.
"We think Tod's could well surprise on the upside in its end-of-year sales, compared to other groups in the sector," Oddo analysts said in a note.
Several fashion houses -- as well as Smi-Sistema Moda Italia, which represents the textile and fashion industry -- said Christmas sales held up despite gloomy expectations and were followed by a strong start to January's winter sales period.
"I would say that December, particularly in Italy ... went better than expected," said Armando Branchini, of fashion industry association Altagamma. "Volumes ... were better than expected, however in many cases at a cost to margins."
Even before the current sales period began, several luxury brands picked up on promotional activities, holding discreet "private sales" or offering discounts.
"There was a strong sales policy, even in December, so for some companies this means positive surprises for revenues," Centrobanca analyst Simone Ragazzi said.
"It is difficult to forecast how much margins have been affected, for sure they are under pressure. The average price paid for a product has fallen, as can be seen by the recent race to (fashion) outlets."
DISCOUNTED SHOES AND BAGS
At Tod's, some bags have been discounted by 50 percent and now cost 575 euros ($762.2), while at Prada, leather peep toe shoes were half price at 425 euros.
Italy's National Chamber of Fashion said there had been a "nice surprise" for the Dec. 15-Jan. 15 period, with data indicating a rise in sales, of "some percentage points".
Fashion company Aeffe (AEF.MI) said Christmas was not as catastrophic as many had feared and Mariella Burani Fashion Group (MBFG.MI) said January sales started reasonably well.
Fashion retailer Stefanel (STEP.MI) said sales rose last month and the winter discount season went better than last year.
But given the economic turmoil, analysts said uncertainty remains.
Economic growth is forecast to fall by around 2 percent this year, giving Italy two consecutive years of contracting gross domestic product for the first time since World War Two.
And Italy's fashion industry expects another downturn in sales this year after a 4 percent fall last year to 66.5 billion euros.
Jeweller Bulgari (BULG.MI) is also due to publish revenue figures this week. Analysts said watch and jewellery sales have been particularly hit by the crisis, pointing to Richemont (CFR.VX) which last week missed forecasts and Tiffany (TIF.N) which saw sales fall 21 percent over the holiday season.
($1=.7544 Euro)
(Editing by Sharon Lindores)
© Thomson Reuters 2023 All rights reserved.