Tom Ford opens menswear store in Paris
The American designer has just opened his first store in Paris that is entirely dedicated to the brand's menswear line. The new boutique, found at 48a on François 1er Street, is operating through a franchise agreement with Parisian luxury retailer Simon Ibgui.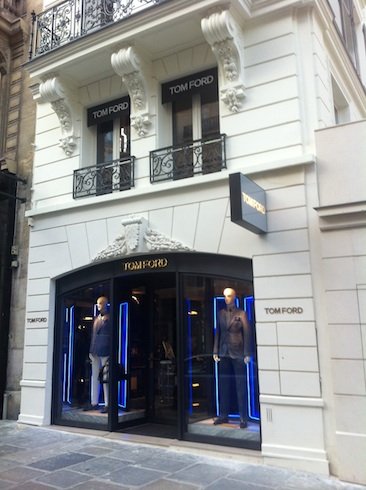 Tom Ford boutique on François 1er Street (Photo by Silvia Manzoni)
Later this year, a second, bigger boutique on Saint-Honoré Street is scheduled to open in December, just in time to sell the Spring/Summer 2013 collection. But unlike the first one, this store will only offer Tom Ford's collections for women.
Tom Ford's dream of having a Parisian boutique is finally coming true. "I could not be happier," said the designer. "I lived in Paris for several years and this city has always had a very special place in my heart. Our goal is to offer clothes to men who are seeking the highest-quality products and services."
Spread across three floors, the boutique covers a total area of 350 square metres. Its luxurious interior, which goes with the brand's luxurious collections, was conceived by Tom Ford himself and his long-time interior designer Bill Sofield.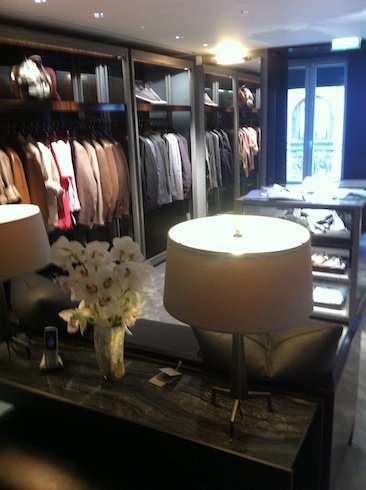 Interior design
Carrara marble floor, ebony furniture, light grey rugs and white linen sofas give customers the impression of walking into a posh bourgeois residence. The boutique offers Tom Ford's complete menswear collection, including its sports line, shoes, accessories, eyewear (in partnership with Marcolin) and fragrances (with Estée Lauder).
According to the brand's CEO, Domenico de Sole, "this store opening in Paris represents an important step in the development of our business in France."
Launched in 2005, Tom Ford opened its first ever store in April 2007 on New York's Madison Avenue. Today, the brand operates a total of 58 boutiques and shop-in-shops. Last July, the designer opened his first UK womenswear boutique in Harrods.
This year will also see the opening of other Tom Ford boutiques in Abu Dhabi, Kuwait, Istanbul, Osaka and Beijing (where the brand is already present).
Silvia Manzoni
Copyright © 2023 FashionNetwork.com All rights reserved.