Tommy Hilfiger recruits CEO for its Asia business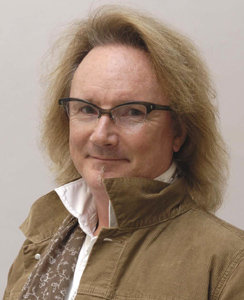 Tommy Hilfiger
After serving as the president of Gap's Japanese market for three years and then president of its Asia-Pacific business for another two years, John Ermatinger is now taking on a new challenge.
The former Levi Strauss & Co executive, who has also worked for Nike as the general manager of sourcing in the Asian market, has just been hired by Tommy Hilfiger in order head its development in Asia. Starting from August 1st, the new Asia Chief Executive will be working from the brand's Hong Kong office, where he will supervise its business in Japan, its Chinese joint-venture, as well as all of its other licences in the region. In his new role, Mr. Ermatinger will report to Fred Gehring, CEO of the Tommy Hilfiger Group.
"We have learned from our experience in Europe that the business benefits greatly when subtle adaptations and focused, regionally relevant dedication is applied. John is the ideal candidate to successfully lead the company's great growth opportunities in Asia", said Fred Gehring.
Copyright © 2023 FashionNetwork.com All rights reserved.