Tommy Hilfiger takes control of its distribution in Turkey
As part of its strategy of "consolidating the management of the brand" and its "desire to approach the market in the most harmonious fashion possible", Tommy Hilfiger has taken control of its Turkish division, which consists of "thirty three boutiques and a selection of multibrands" the group explained.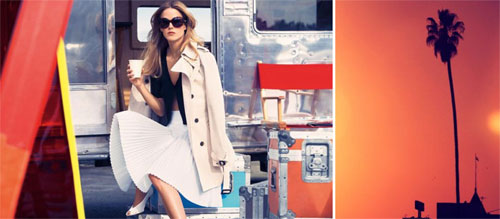 Tommy Hilfiger
Present in Turkey since 1998, the brand has built up a network there with the help of its distributor Unitim Retail Group, which also works with the brand in Ukraine, Moldova, Kazakhstan and Azerbaijan.
"This activity has become thriving, with revenues now in excess of €20 million. The brand is very well positioned, recording much raised sales figures and the demand from local consumers has not stopped climbing," stated Fred Gehring, CEO of the Tommy Hilfiger group. "We are convinced we are able to identify new opportunities for growth in Turkey."
"As for the subsidiary Tommy Hilfiger Europe B.V., the company will benefit from the integration of the European organization, which will without doubt have a positive impact on its commercial activities," he continued.
The financial details of the transaction has not be disclosed.
By Jonathan Fulwell (Source: Julie Mangaud)
Copyright © 2023 FashionNetwork.com All rights reserved.