Tumi shares soar on strong profit forecast
Shares of Tumi Holdings Inc, which makes luxury baggage and travel goods, rose as much as 23 percent, after it raised its full-year expectations, prompting at least one brokerage to upgrade the company's stock.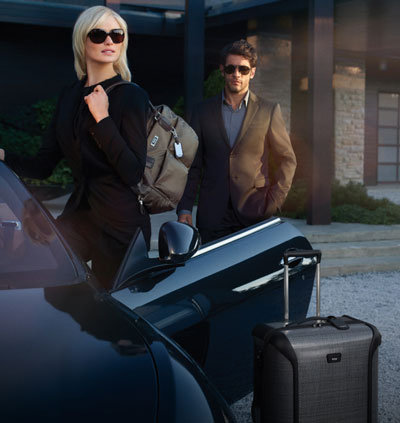 Photo: Tumi
Analysts said the brand is currently under-penetrated and is yet to realize its full potential.
The company's 1,800 outlets suggest the brand is less than 30 percent penetrated, said Credit Suisse analysts, who upgraded the stock to "outperform" from "neutral."
"We expect increasing brand awareness to fuel business growth both domestically and abroad," Jefferies analysts said in a note to clients.
Credit Suisse analysts said they expect Tumi to gain market share of more than 13 percent from the current 7 percent in the $4 billion global luggage market over the next five years.
Fashion accessories maker Fossil Inc and designer clothing and apparel company Michael Kors Holdings Ltd have already forecast a strong full year as demand for "affordable" luxury goods continues to grow.
Tumi reported second-quarter earnings in line with estimates on Monday, but its revenue came above analysts' expectations.
It also raised its full-year earnings forecast to 67 cents to 70 cents per share from 64 cents to 67 cents per share.
The company had a successful market debut in April, raising $338.4 million. Its shares are currently trading at 24 percent above the IPO price of $18.
Shares of Tumi were trading up 20 percent at $22.30 on the New York Stock Exchange on Tuesday. They touched a high of $22.73 earlier in the session.
© Thomson Reuters 2023 All rights reserved.