Valentino perfumes leave Procter & Gamble for Puig
Nina Ricci, Paco Rabannee, Massimo Dutti, Prada... The portfolio of the Puig group has grown with the arrival of Valentino perfumes. Valentino announced the signing of a multi-year, global licensing agreement at the same time as the Wall Street Journal was breaking the news of the group's coming split from Procter & Gamble. The contract with Puig will come into effect on the 1st of February 2011.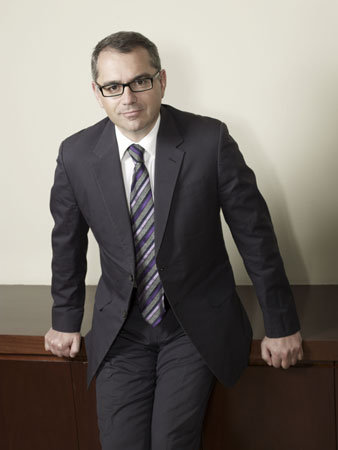 Marc Puig, CEO of the Puig group
"We have chosen to work with Puig because of their great experience in the luxury market and profound attachment to quality. These two essential aspects are particularly important to even understand the identity of our brand and to adhere fully to our long term objectives," declared Stefano Sassi, CEO of Valentino. "We see in Puig an ideal partner, capable of helping us to reach our development goals, from a commercial point of view, but also and above all from the point of view of the notoriety of the brand."
For its part, Puig has expressed its delight at such a partnership which is demonstrative of its desire to have a "strong" range of brands at its heart in order to become an actor that "really counts in the beauty sector." Marc Puig, CEO of the group, highlighted this as well as the fact that "the image of Valentino carries fantastic potential."
By Jonathan Fulwell (Source: Julie Mangaud)
Copyright © 2023 FashionNetwork.com All rights reserved.