VF Corp sees markets 'stabilise'
LONDON, June 12 (Reuters) - VF Corp (VFC.N), owner of brands such as Wrangler, Lee, Vans and The North Face, has seen its markets in the United States "stabilise" but does not expect a return to growth in 2009, its chief executive said on Friday 12 June.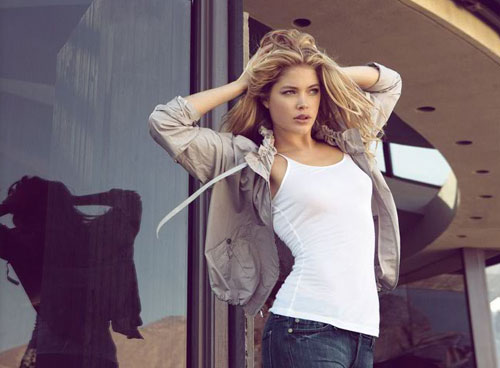 VF Corp
"The apparel (wholesale) business and the stores that we sell (in), things seem to be stabilising," Eric Wiseman told the Reuters Global Retail Summit in London.
"They're not stabilising at a great place but compared to December, January and February, when week after week it looked a little bleaker," it's stable," he said.
Wiseman said VF had also seen some of its markets in Europe bottom out.
"I don't think most of western Europe is any better or worse than the U.S., it feels like it's stabilising here some too," he said.
But he said VF's jeans business in eastern Europe remained difficult.
In April the group posted a steeper-than-expected drop in first quarter profit and lowered its full-year outlook.
Wiseman does not expect any of VF's markets to return to growth in 2009.
"We are assuming that there is no recovery this year for sure," he said.
"We think the right assumptions are to assume that its going to be very difficult and if it's better than that we'll chase business, chase inventory."
The CEO is hopeful of a recovery in 2010 but is not banking on it.
"We will not be assuming that there's an enormous recovery that lifts our performance. That assumption is off the table," he said.
"Whether there's any improvement in 2010, and when you assume it, is the discussions we're having now."
Wiseman said VF Corp was keen to do more acquisitions, with the recession having spawned "lots of opportunities", and was having "a lot of discussions".
"Our priorities are outdoor, action sports and contemporary, (brands), that's where we would most like to expand our portfolio," he said. (For summit blog: blogs.reuters.com/summits/) (Reporting by James Davey; Editing by Jon Loades-Carter)
© Thomson Reuters 2023 All rights reserved.