Vicunha Textil welcomes new head of product development for Europe
The Brazilian denim specialist, Vicunha Textil, has just announced the arrival of its newest team member, Stefano Pozzobon, who will be the new head of product development in Europe.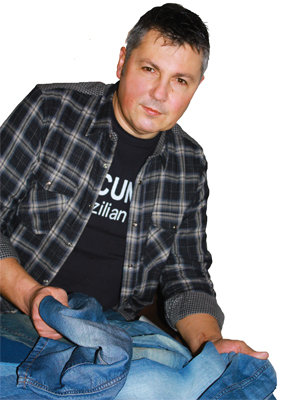 Stefano Pozzobon
Steffano Pozzobon has previously worked in the area product development and quality control at Fashion Box Spa for 6 years. At his time there he was able to work closely with brands such as Replay, Replay & Sons and WR. Mr. Pozoobon is now joining Vicunha's team in Europe where he will be in charge of product development as well as the after-sales service department.
"He will play a key role in research and development of the new denim washes and materials", explained the company. Under the supervision of Thomas Dislich, the general manager for Europe, Mr. Pozzobon will work towards the goal of boosting the company's sales by at least 10%. Vicunha Europe has decided to invest 300 million euros in the 3-year project.
Copyright © 2023 FashionNetwork.com All rights reserved.