Warnaco acquires Calvin Klein Stores in Italy
New York, NY – October 4, 2010 – The Warnaco Group, Inc. (NYSE: WRC) announced on Monday that it acquired twenty-two Calvin Klein Jeans retail stores and related assets from its largest Italian franchise partner, L'Innominato S.p.A, a part of the Percassi Group.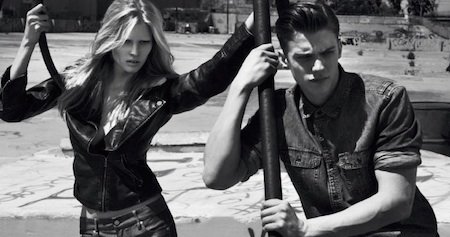 Calvin Klein Jeans
These stores, which are located in leading shopping centers across Italy, are expected to generate approximately €28 million, or $38 million at current exchange rates, in revenues in fiscal 2011 and add over 50,000 square feet of new retail space to the Company's owned portfolio. Based on revenues, this transaction will establish Italy as the Company's largest retail market in Europe, with fifty-eight directly operated stores.
The Company expects the transaction to be accretive to operating earnings in fiscal 2011.
"Italy is one of our largest markets outside the United States and we are delighted to expand our direct operations and revenues in this key market," commented Joe Gromek, Warnaco's President and Chief Executive Officer.
Copyright © 2023 FashionNetwork.com All rights reserved.