White House reviews Dem auto bailout, no deal yet
By Thomas Ferraro and John Crawley
WASHINGTON (Reuters) - The White House reviewed a Democratic plan on Monday to bail out stricken automakers with up to $15 billion in loans, a bid that would also clear the way for longer-term help if industry meets certain conditions.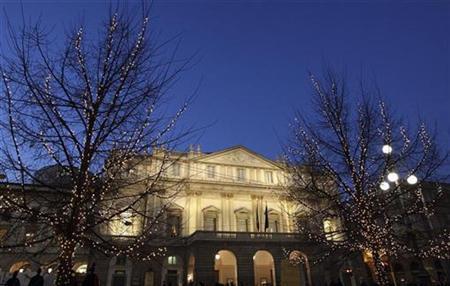 The rescue aims to avert the threatened collapse of General Motors Corp and Chrysler LLC, saving more than 350,000 industry jobs and, according to the companies, employment for millions of others as the U.S. struggles with recession.
"This is no blank check or blank hope," Senate Majority Leader Harry Reid said as he reconvened the chamber to consider a measure later in the week.
The White House withheld immediate approval, registering initial concern that the effort was not tough enough. Democratic leaders said they were working to address the issues and remained confident the measure would move forward soon.
Senior Democratic and Republican aides believe the bailout will pass Congress.
GM, Ford and Chrysler submitted business-plan information to Congress on their plans last week with a $34 billion bailout request.
The Bush administration hopes for a deal but insists on strict conditions that companies receiving money be commercially viable.
"I believe that viability means that all aspects of the companies need to be re-examined to make sure that they can survive in the long term," President George W Bush said in an interview with ABC News' "Nightline," which released excerpts.
Both GM and Chrysler have requested billions by month's end to boost their dwindling cash reserves. Ford Motor Co is requesting a line of credit that would not be tapped unless its finances deteriorate further than expected in 2009.
Wall Street responded positively, with the Dow Jones industrials closing up 298 points partly on auto-package developments. Ford stock was up 24 percent to $3.38, while GM was 20 percent higher to $4.93.
COMPANY OVERSIGHT
The plan would release loans later this month but Democrats dropped the idea of proceeding with a strong, single oversight figure, or "car czar," to dictate company operations. The plan would still establish, however, an oversight office of one or more officials to ensure compliance.
Also absent were any mandated changes in management but the job security of the chairman and chief executive of GM, Rick Wagoner, has come under heightened scrutiny. One key lawmaker in the bailout debate, Democratic Sen. Christopher Dodd of Connecticut, believes Wagoner should resign.
Democrats also did not want to put GM or Chrysler on a path toward bankruptcy or a required out-of-court reorganization.
Regardless of aid, GM seems headed for a wrenching, voluntary restructuring that is expected to hit it almost as hard as if the top U.S. automaker had sought Chapter 11.
The proposal also sets a March 31 deadline for the companies to submit detailed plans of how they intend to cut costs and further overhaul their businesses to compete with nimble and better capitalized foreign rivals.
Any long-term restructuring would occur under the Obama administration, thought to be more sympathetic than the Bush White House to automaker woes, especially on labor.
Many lawmakers questioned Chrysler's viability as a stand-alone company. But Chrysler Chief Executive officer Bob Nardelli said on Monday in a message to employees, seen by Reuters, that the company can survive as a "stand alone" entity although management says alliances are crucial to the industry's future.
GM and Chrysler explored a merger in October before dropping the idea.
Chrysler said in a statement it plans to complete its restructuring "in an orderly fashion," if it receives the loans it has requested.
GM promised to abide by the bailout conditions.
"We have listened to Congress and have put together a restructuring plan that will deliver a stronger, sustainable GM in a quicker timeframe and without the negative market consequences that could result from bankruptcy," the company said in a statement.
IMMEDIATE CASH
GM wants $10 billion in loans through March, with $4 billion of that immediately. Chrysler needs $4 billion to run operations through the first quarter. Ford is seeking up to a $9 billion line of credit if its finances worsen in 2009, which the plan would allow if money were available.
Ford supports help for GM and Chrysler because suppliers and other elements of the industry are deeply interconnected and a bankruptcy at one could pull down other companies.
House Speaker Nancy Pelosi said that to get federal money, management, labor, bondholders, dealers and other stakeholders will have to make serious concessions.
"We'll call this the barber shop -- everyone's taking a hair cut," Pelosi said.
The plan also will seek taxpayer protections in the form of preferred shares for the government, no "golden parachutes" for executives, and a prohibition on shareholder dividends. Neither Ford nor GM pay dividends now.
Many lawmakers doubt the Detroit Three would be worthy of aid if the country was not in recession. Last week's startling jump in jobless claims reversed what had been an uncertain bailout effort on Capitol Hill.
Lawmakers blame the companies for failing to innovate and leaving the industry vulnerable to downturns and failure.
GM unveiled an unusually frank advertisement on Monday acknowledging it had "disappointed" and sometimes even "betrayed" American consumers by letting "our quality fall below industry standards and our designs became lackluster."
The grim outlook for automakers spread to Italian carmaker Fiat, which said it was too small to survive alone, drawing attention to the prospect of mergers. Sweden reportedly mulled a rescue package for Volvo and Saab.
Mitsubishi Motors Corp will suspend production at its Illinois plant for seven weeks next year in response to sales slump, the company said on Monday.
Daimler AG said its main plant would adopt a shorter work week for three months and Toyota was said to be eyeing spending cuts of up to 40 percent.
(Additional reporting by Rachelle Younglai, Donna Smith, Richard Cowan, Matt Spetalnick and Jeremy Pelofsky in Washington and Kevin Krolicki, Soyoung Kim and Poornima Gupta in Detroit; Editing by Philip Barbara)
© Thomson Reuters 2023 All rights reserved.