Woolrich launches high-end clothing line for women
Woolrich John Rich & Bros has just appointed Paula Gerbase as the creative director of Black Label, a new high-end clothing line for women. Originally from Brazil, the Central Saint Martins graduate designer has most notably worked as head of design at Kilgour. Parallel to her new job at Woolrich with the women's collection, Paula will continue to run her own label 1205.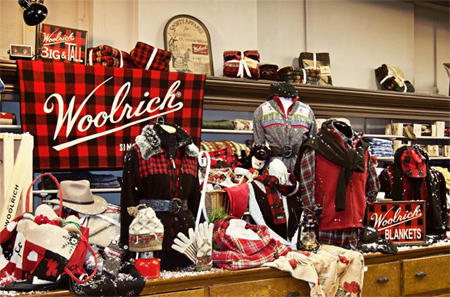 Woolrich display at Vogel's and Foster's in Chelsea, MI
The Black Label line - which was created by drawing inspiration from men's and women's clothing items, as well as Woolrich's heritage – will make its debut at the New York Fashion Week in February and will be available in stores from Autumn 2011. The price range for Black Label will be around 20-30% higher than Woolrich's usual collections, including outerwear items between 1,000 to 1,200 dollars and dresses from 350 to 400.
Originally from Pennsylvania, Woolrich John Rich & Bros currently has 2,000 points of sale in Europe, the United States and Japan and has turnovers of 80 million euros. The US brand is distributed by WP Lavori in Corso.
Copyright © 2023 FashionNetwork.com All rights reserved.