Zadig & Voltaire sells stake to TA Associates
PARIS - French fashion brand Zadig & Voltaire said it had agreed to sell a 30 percent stake to private equity firm TA Associates.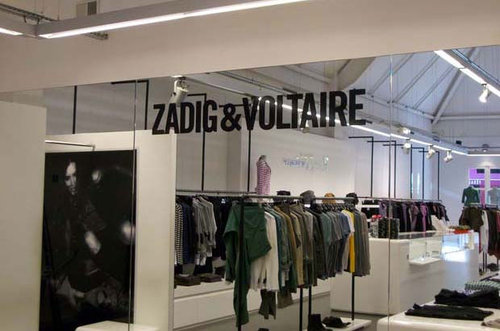 Zadig & Voltaire's La Vallée store / Photo: Zadig & Voltaire
The U.S. fund will take a seat on the company's board following the deal, Zadig & Voltaire said in a statement on Wednesday, without disclosing financial terms.
French daily Le Figaro, which first reported the stake sale on April 16, said the transaction valued the company at about 380 million euros ($500 million).
Compagnie Financiere Admond de Rothschild advised Zadig & Voltaire on the deal and Rothschile & Cie. advised TA Associates, according to the statement.
© Thomson Reuters 2023 All rights reserved.